P 30-wa CRUISE
Quality First
The Pyxis 30wa offers the perfect mix of substance and style, thanks to the combined genius of Italian maestros Alessandro Chessa for the overall concept, and Carlo Galeazzi entrusted with interior and exterior decor. Clearly above the rest, Pyxis 30wa owners are empowered with sensational marine qualities, and with vastly superior ergonomics both on deck and below.
Superior On Deck Liveability & Comfort
Defined by top quality details and materials the spacious and functional cockpit of the Pyxis 30w features a cozy chill-out and dining area to aft, with two wide sofas and a fully equipped kitchenette, for the enjoyment of up to eight guests. At the bow, an inviting and well protected full-length sunbed is perfect for relaxing. While the ample console with its iconic wrap-around windshield easily hosts all instruments for a fully personalized and integrated nav-station.
Simply Bigger, Better, Faster
A true walkaround, the Pyxis 30wa is a highly versatile craft most comfortable both above and below deck, having no equal in its size range. Ideal for fast tours or weekend cruising, it's an extremely safe and superbly balanced vessel in all conditions, thanks to the extensive development of its high-performance hull at Alessandro Chessa's Akes Design studio. Elegant and tough the Pyxis 30wa will handle up to 700hp, while reaching top speeds over 50 knots. All Pyxis Yachts vessels are manufactured under the strictest industry standards following a sustainable no nonsense approach.
A Jewel Below
Maximizing the Pyxis 30wa's larger interior volumes has allowed Carlo Galeazzi's Studio to breathe life into an exquisite italian masterpiece, by blending soft modern tones, applying warm and natural materials, and enforcing an exhaustive attention to detail. Luminous, spacious, and elegant the master cabin features a completely symmetric king size berth, and a second double berth for guests. Practical by design, the Pyxis 30wa offers plenty of standing room, also in its fully private and enclosed restroom, as well as an extended cabinetry layout.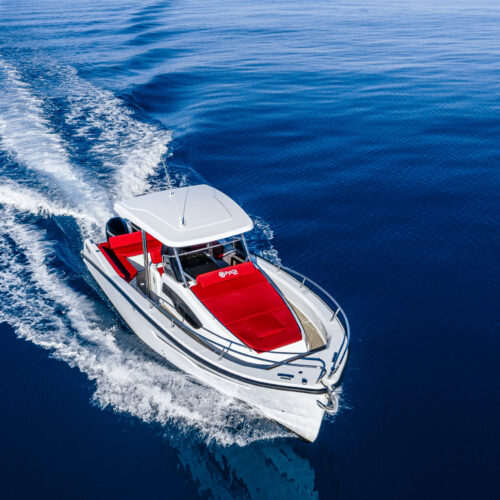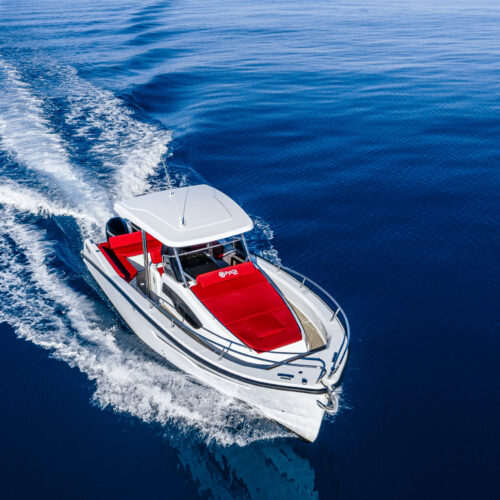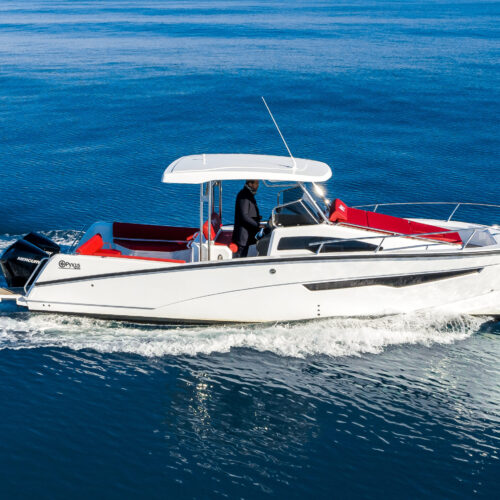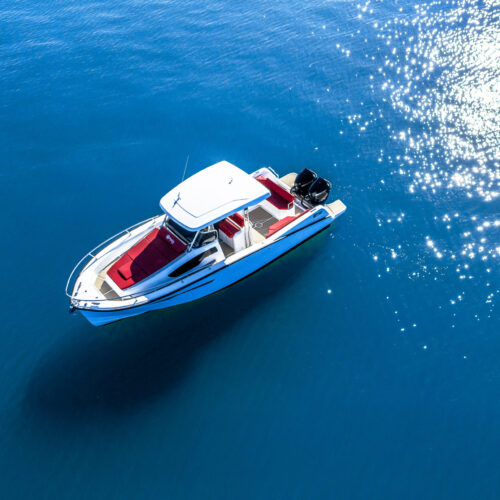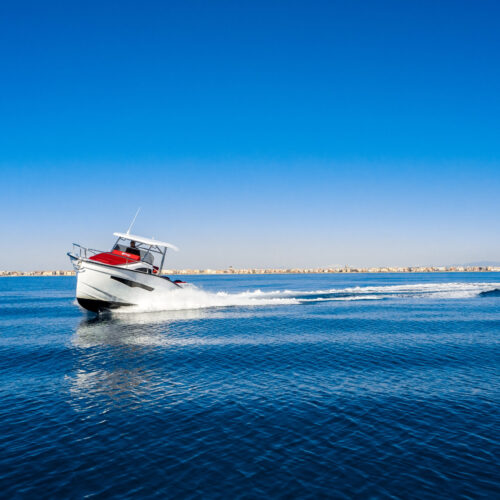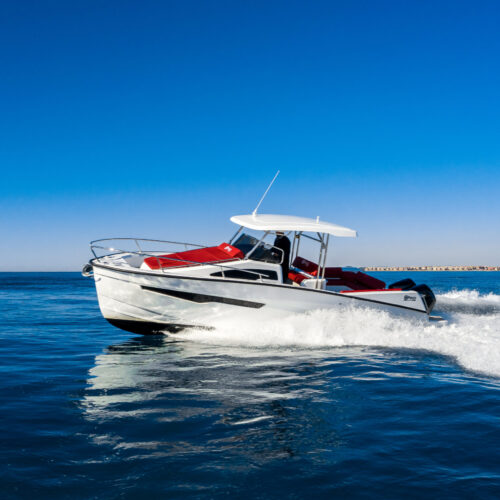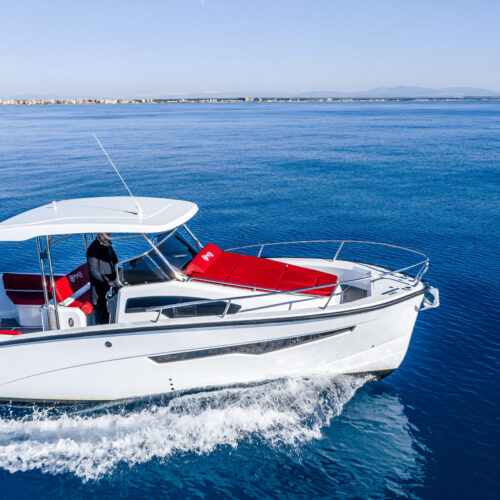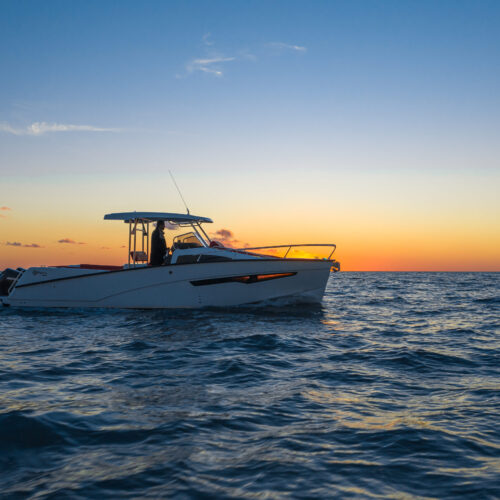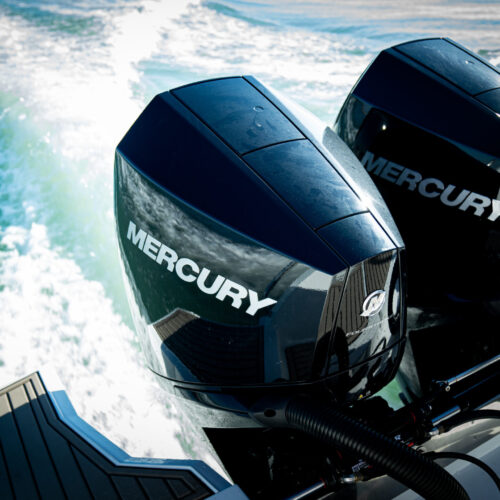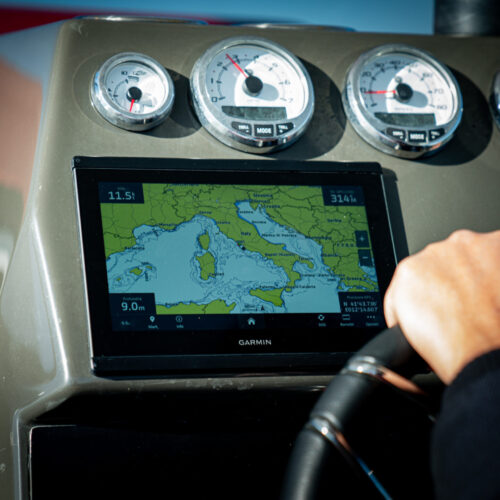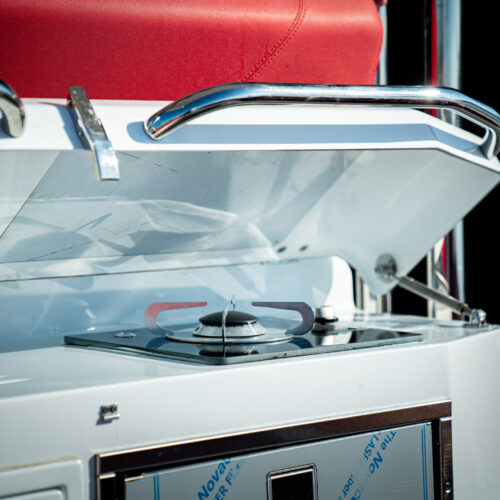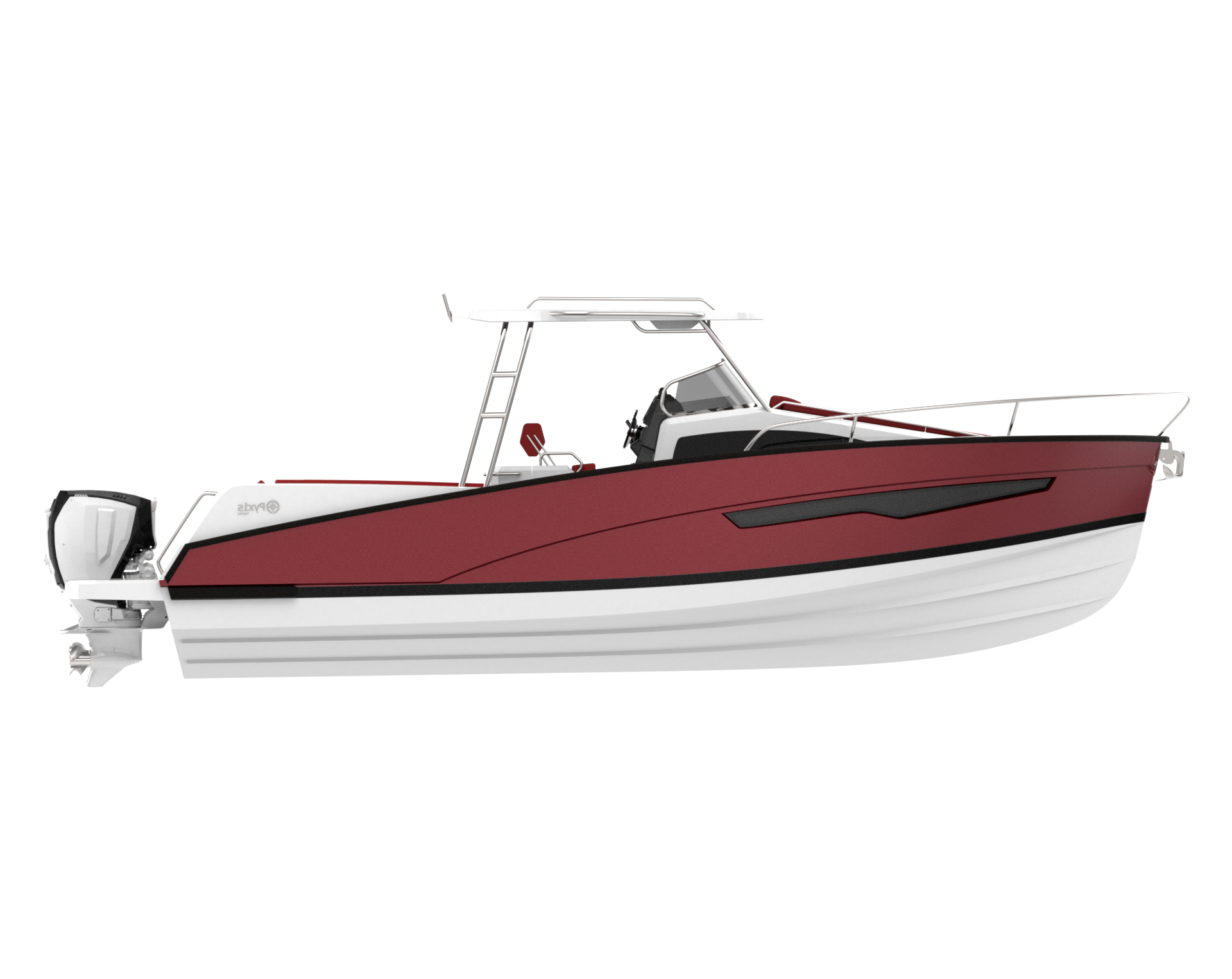 LAYOUTS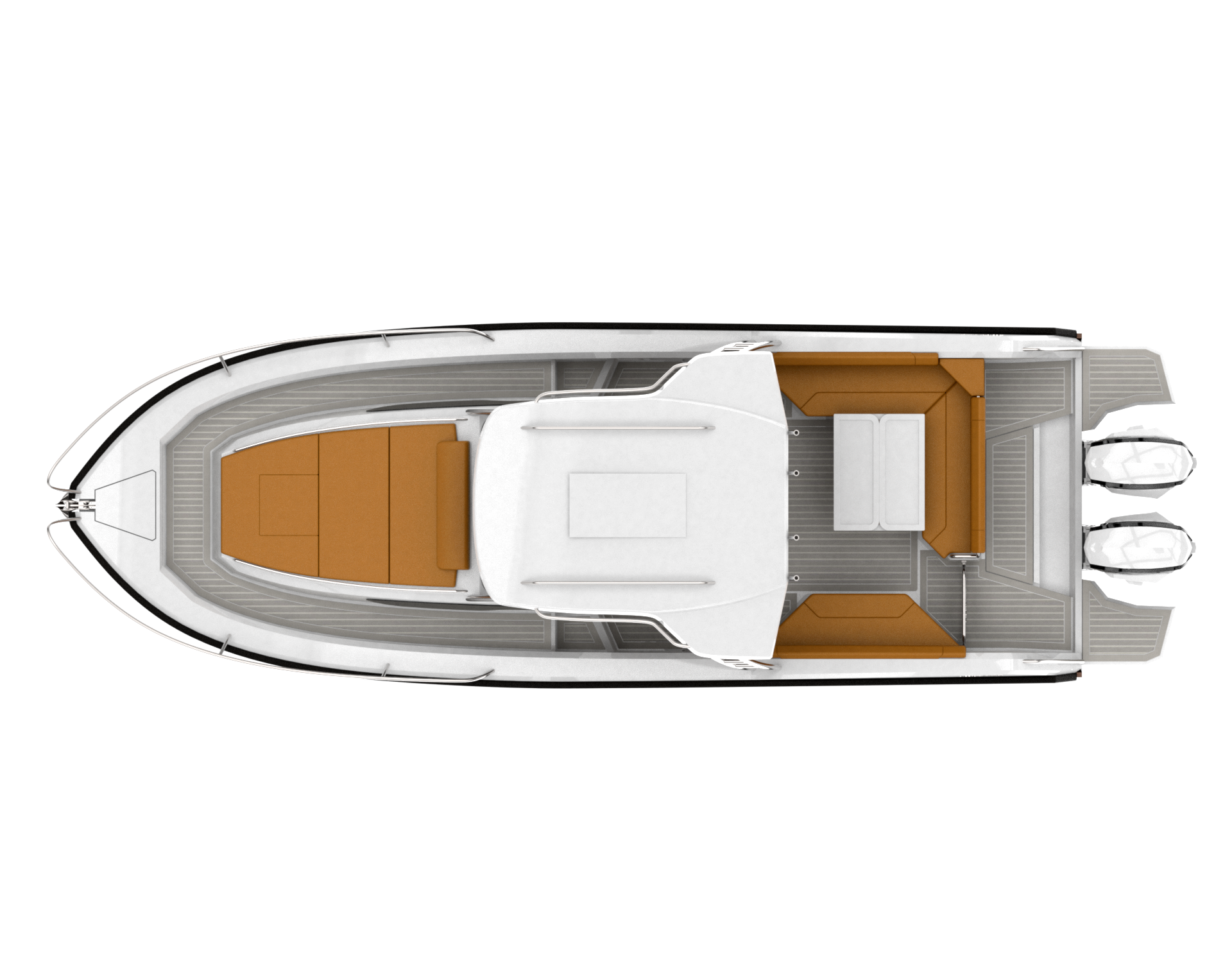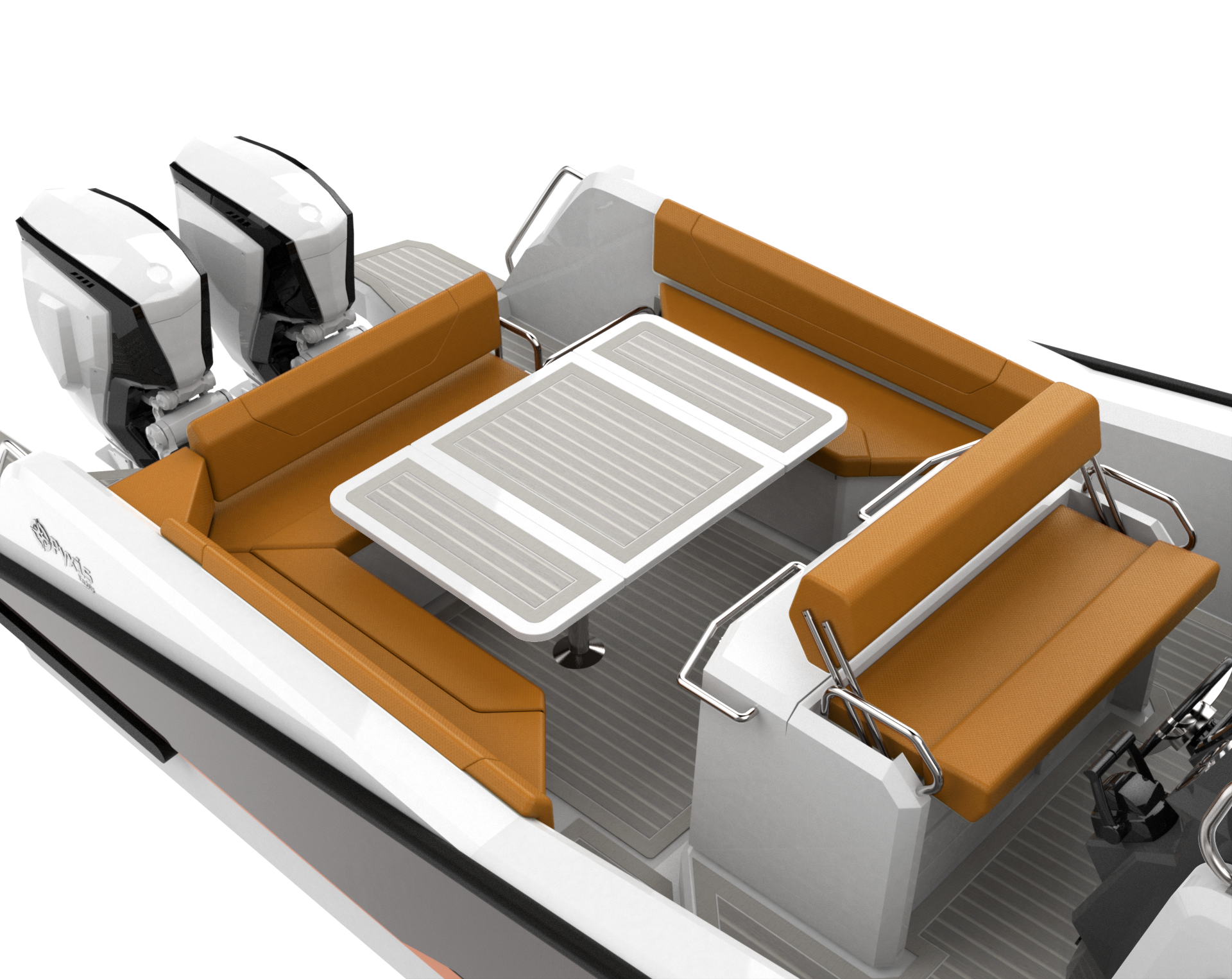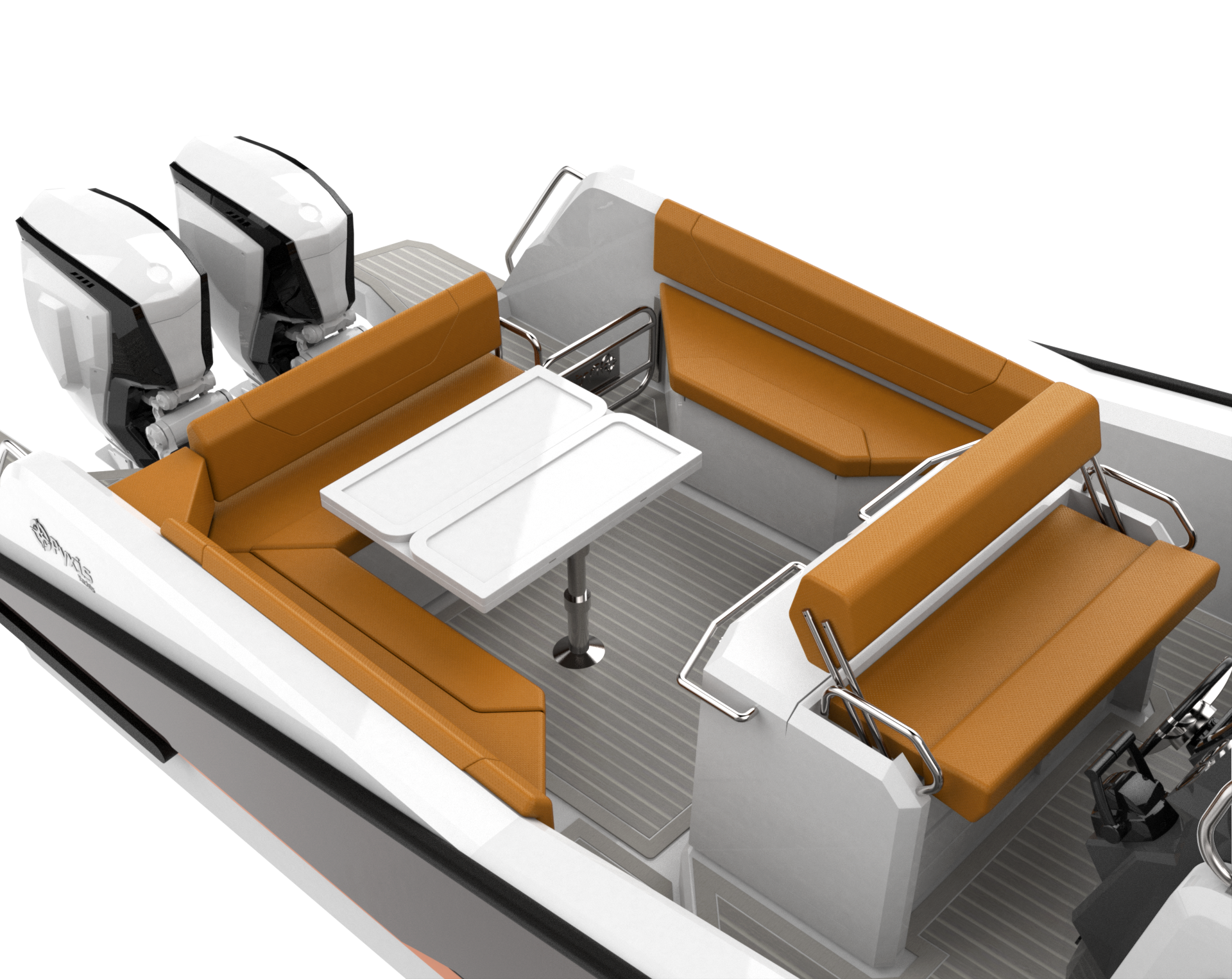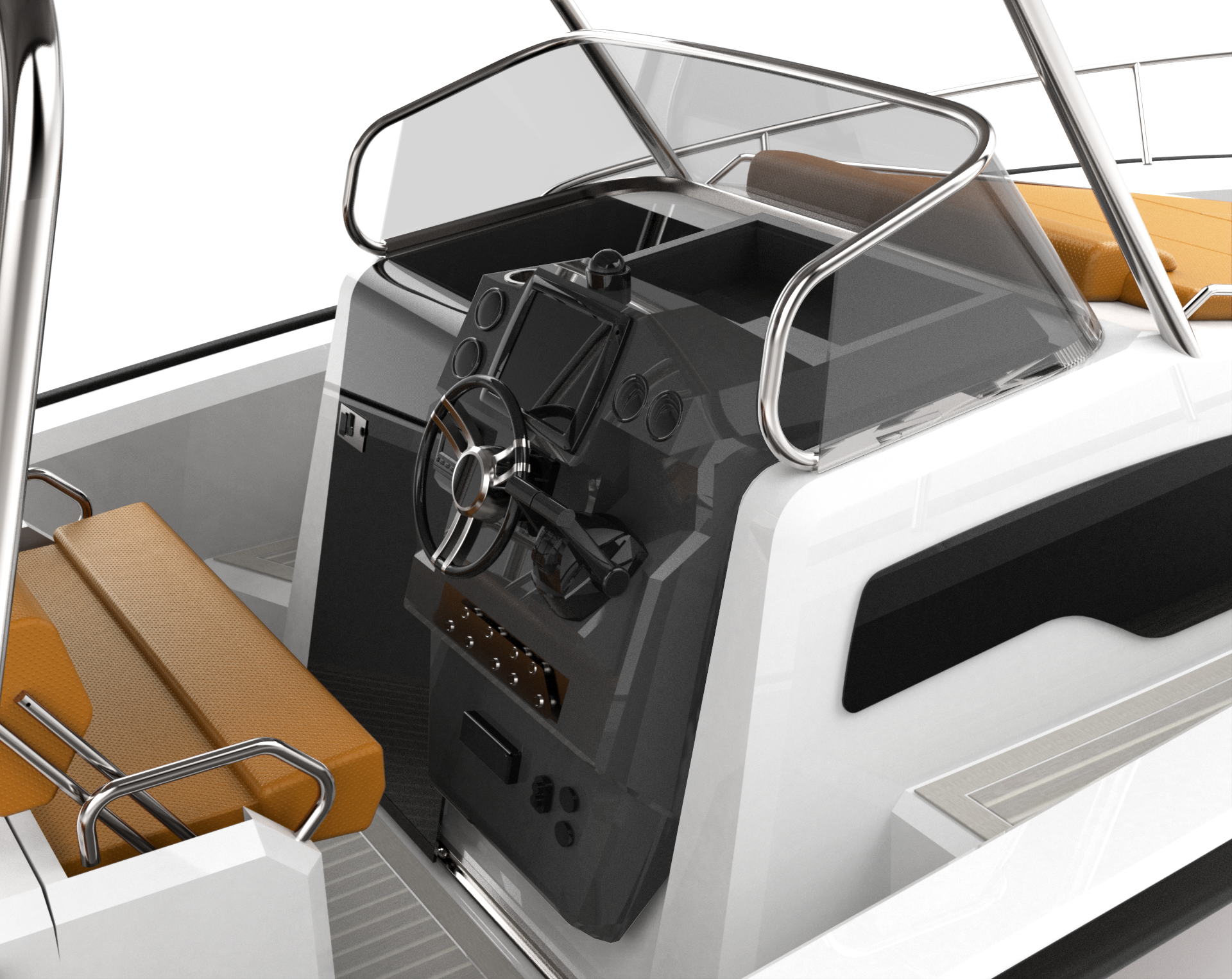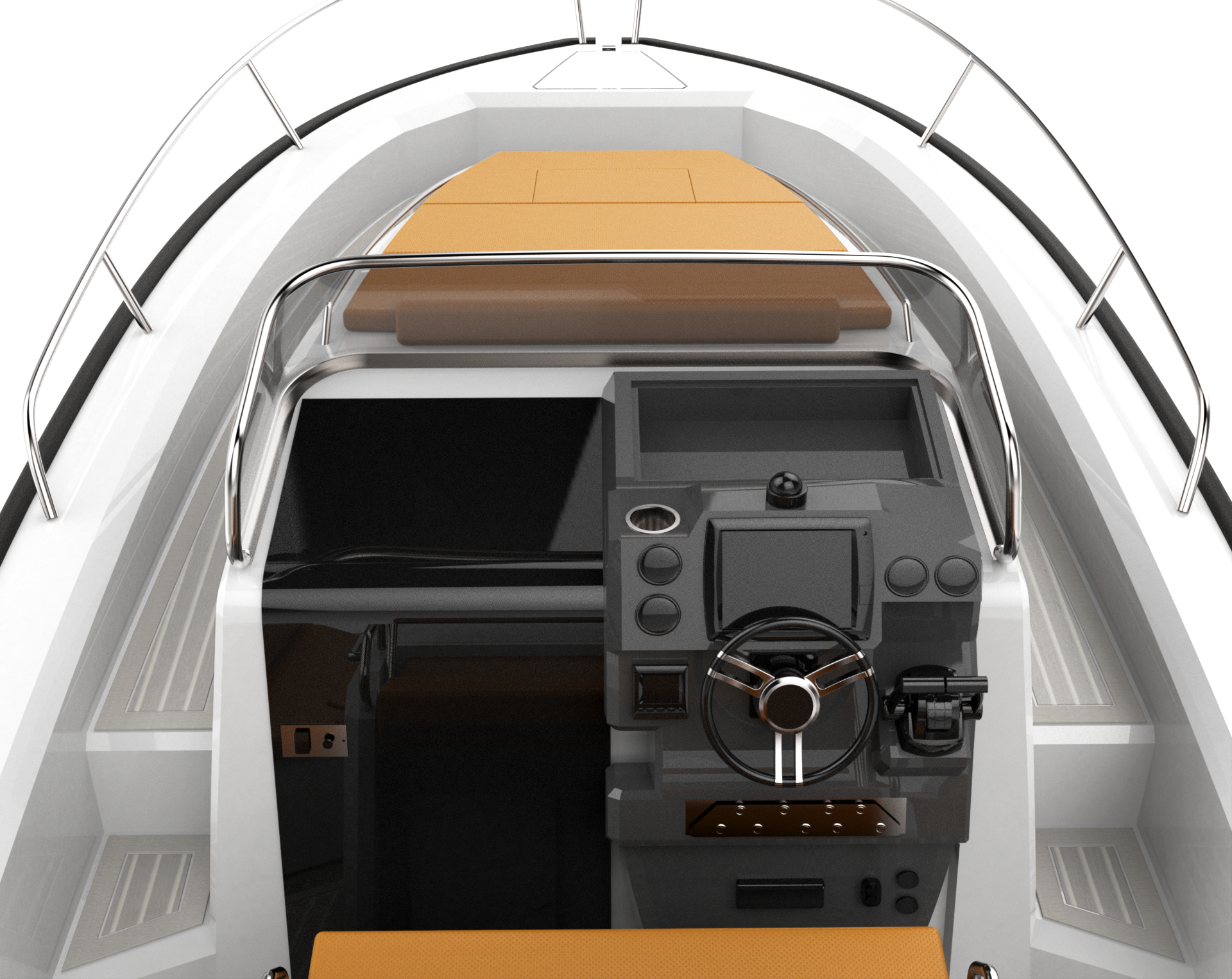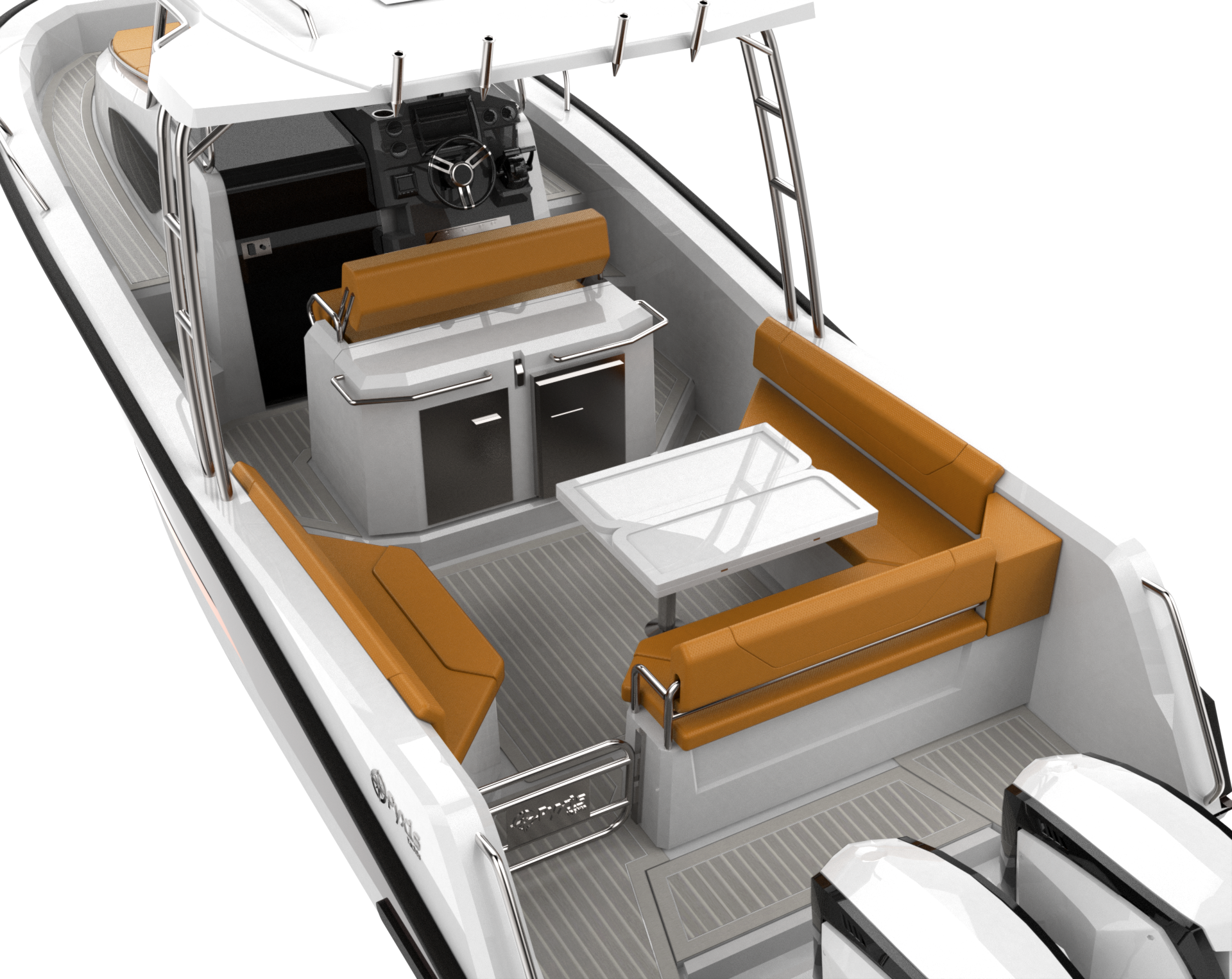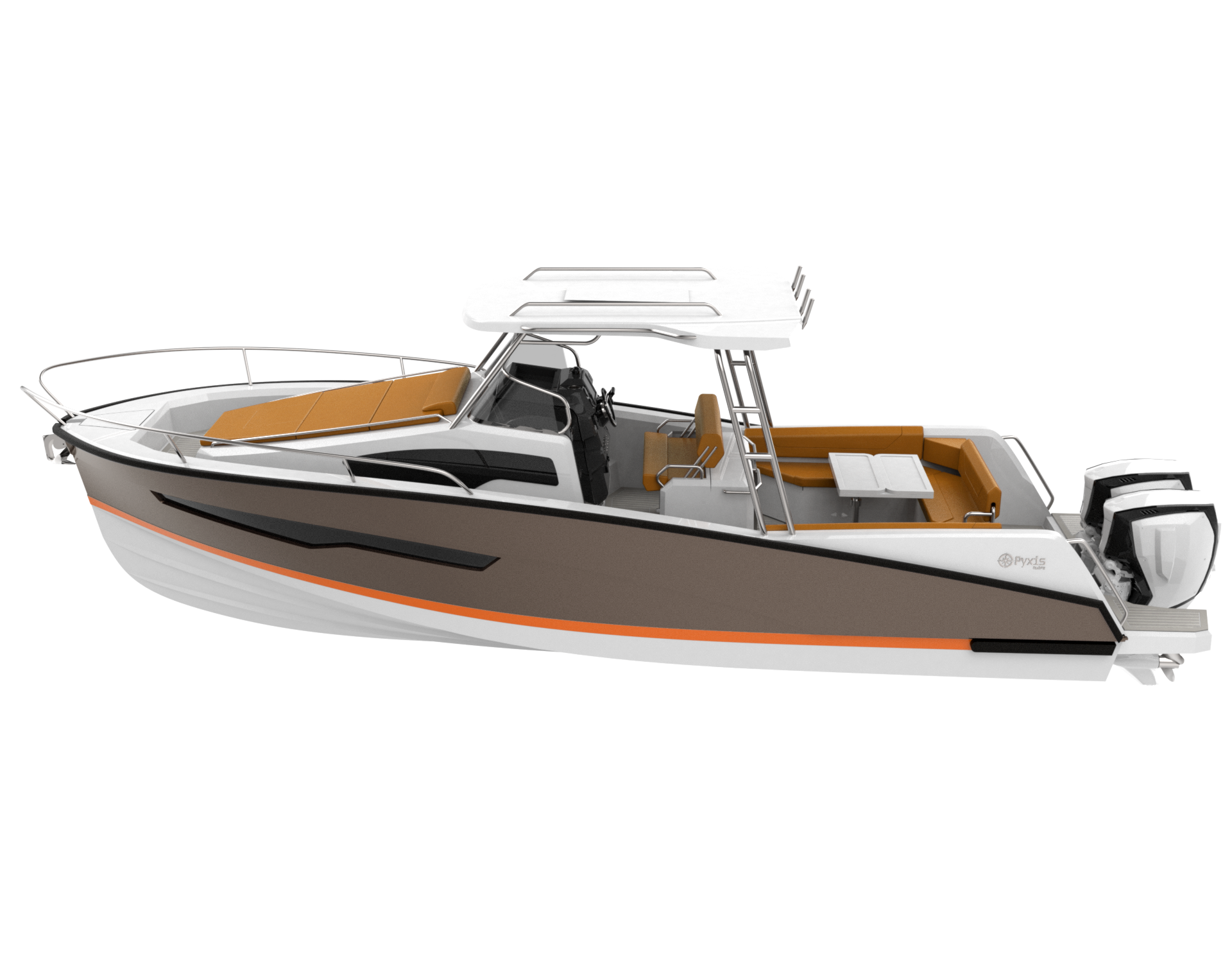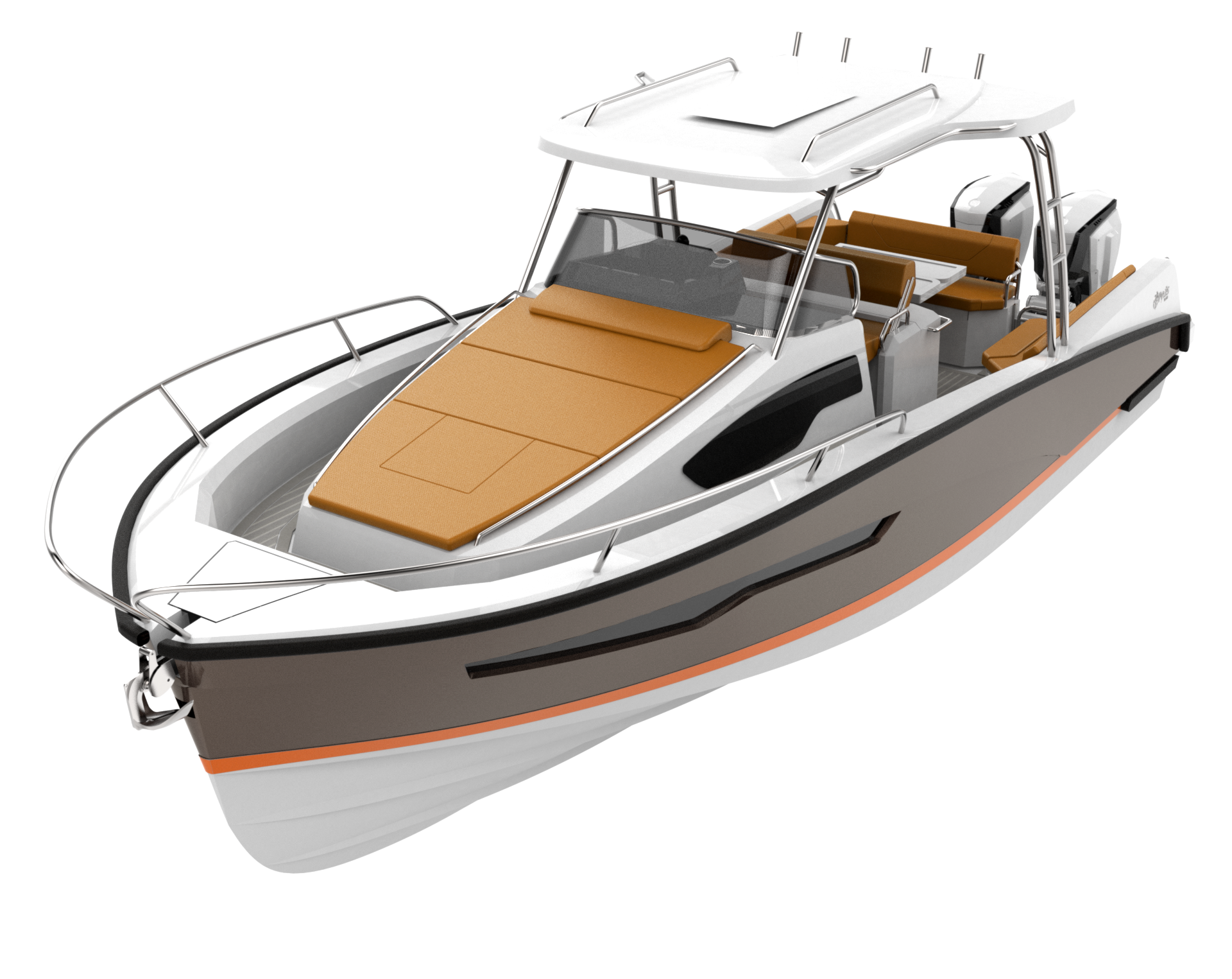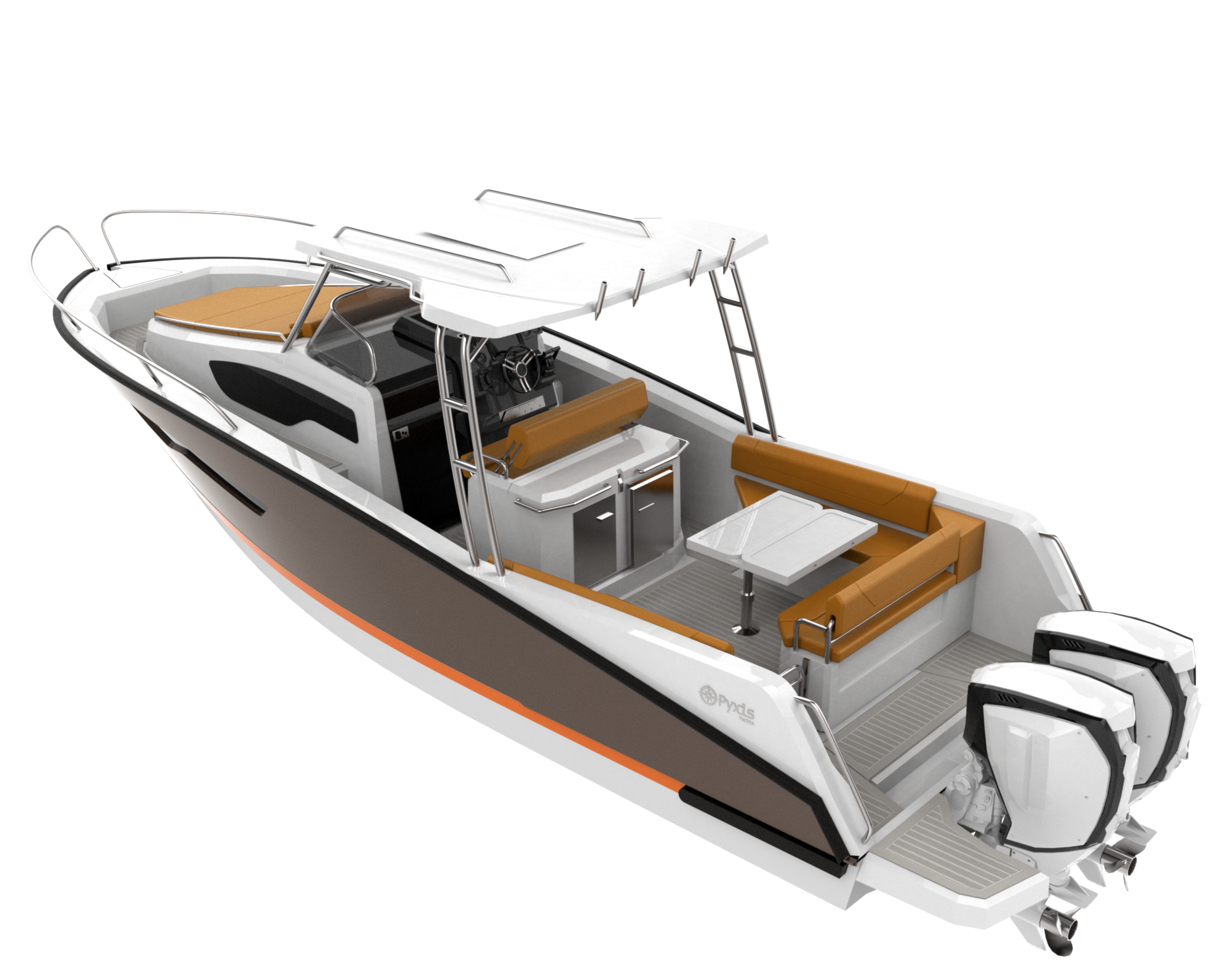 OPTIONALS